Facilita Forecast
"Forecast is a powerful and flexible software performance testing, load testing and stress testing toolset that easily and accurately tests the performance and scalability of IT applications and systems." – Facilita website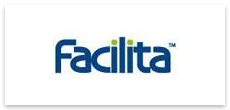 Equiem have a strong relationship with Facilita, working closely with each other over many years. Our team has a wealth of experience using Facilita's Forecast performance testing tool across a number of protocols. This relationship enables our clients to get the most from Forecast, leveraging many time saving features and getting the most out of Forecast.
Facilita's Forecast developers are also located in the North-West of England, so support and consultancy time from them is never far away.
Please contact us to find out how we can help with your performance testing needs.